7 activities to get kids learning while protecting the planet
We launched the first annual #kids2030 Challenge in October 2020 and already hundreds of young people from across Canada and beyond have shared their solutions to reduce plastic pollution (you can see some of them on display in our gallery). From plastic-collecting submarines to a machine that converts plastic into electricity, there's been no shortage of innovation and creativity.
But what if you've completed the #kids2030 Challenge and you're ready for more? Look no further! We've rounded up 7 more activities and projects kids can do to continue learning about the earth and take action to protect it.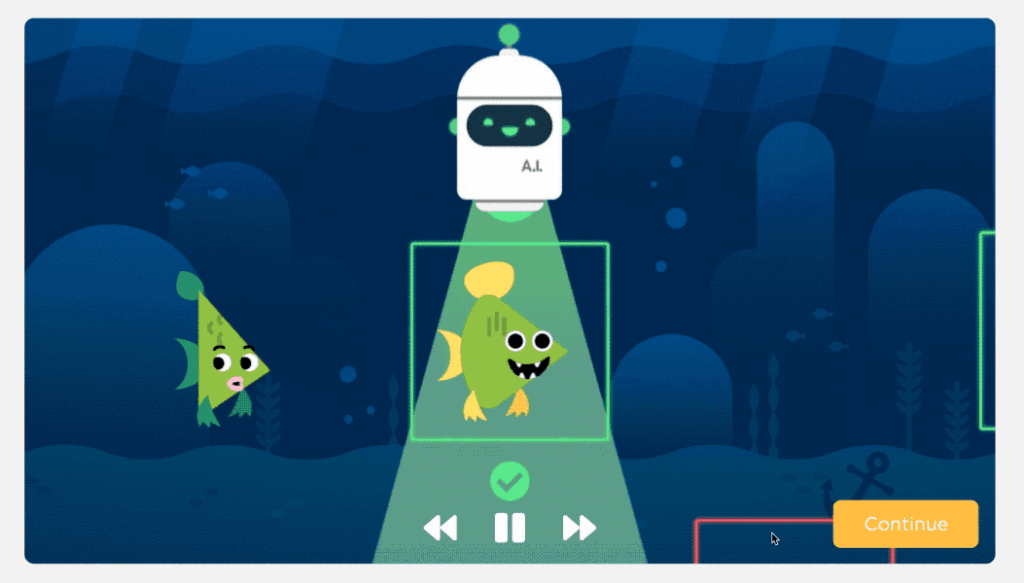 A trained AI bot differentiates fish from trash. Image: Code.org.
AI for Oceans by Code.org is a great example of how technology can be used to reduce plastic pollution. Students train an Artificial Intelligence (AI) bot to classify fish and differentiate them from pieces of trash, so that fish can be protected while the trash is eliminated. It's a hands-on way to explore machine learning and AI bias.